Professional Services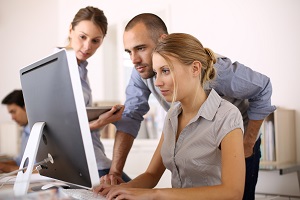 Roebuck Technologies' team of senior technical consultants and engineers offers a broad spectrum of professional IT services.
Technology Assessment
Our Technology Assessment evaluates the stability and security of your entire network. We evaluate all systems, including but not limited to infrastructure, exchange servers, active directory, Citrix, and security assessments, utilizing our advanced non-invasive software tools and industry recognized best practices.
Solution Design and Implementation
We combine a careful analysis of your existing IT infrastructure and business objectives to design successful technology solutions. Our architects and technical consultants create designs for large organizations as well as smaller firms.
Virtualization Specialists
High availability, scalability, reduced costs, disaster recovery and business continuity are easily achieved with a properly designed virtualization infrastructure. Roebuck Technologies supports server, desktop (VDI) and application virtualization solutions from VMware, Citrix and Microsoft.
Microsoft Specialists
Two key components to most technology infrastructures involve a Microsoft Active Directory and/or Exchange Server. Proper design and deployment of both database-driven technologies is critical, and Roebuck Technologies has the expertise to guide you through all the options to consider when deploying these platforms.